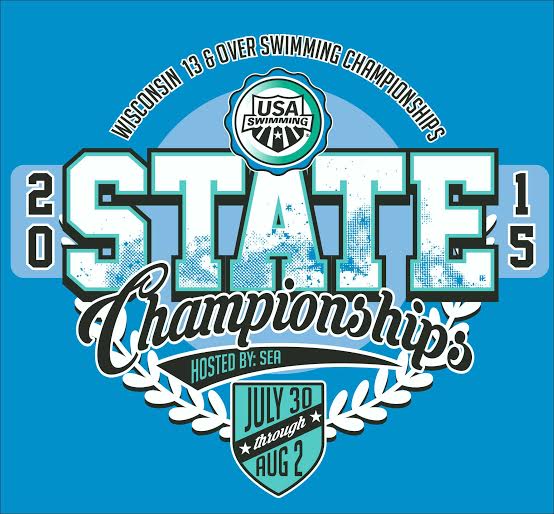 SEA is honored and excited to host the 2015 13&O State Championships Thursday-Sunday, July 30-August 2 at the Walter Schroeder Aquatic Center in Brown Deer. This is the page you'll need for all information in regards to this summer's meet. Drive safe, swim fast, have fun!
Officials planning on volunteering during the upcoming 13&O State can sign-up to do so via the Officials Registration Form link.
Visiting parents interested in volunteering as a timer are encouraged to contact our Meet Director. Josh Johnson can reached at (262) 939-5724 or via email at seameets@gmail.com. Complimentary admission and drinks will be forwarded to parents volunteering as a timer.
Hy-Tek event file - Coaches, please do not forget you will enter your team via USA Swimming OME page. Do not send your entries via the Hy-Tek file.
Psych Sheet (as of 11:36 p.m., 7-27-15)
Live Meet Results (Live Results will also be available via the Meet Mobile App)
The 25-yard pool will be open at 9:00 a.m. each day of the meet; be advised it will close at 8:00 p.m. on Saturday and Sunday.
Speedo Hot Heats will be in effect during each Prelim Session! Will you or your swimmer be part of one? Speedo Hot Heats will be announced after a heat has started and the winner of the heat wins a Speedo product. Good luck!
Athletes attending this summer's event are encouraged to complete the Athlete Survey below at the conclusion of the meet.
Full results in Publication Order