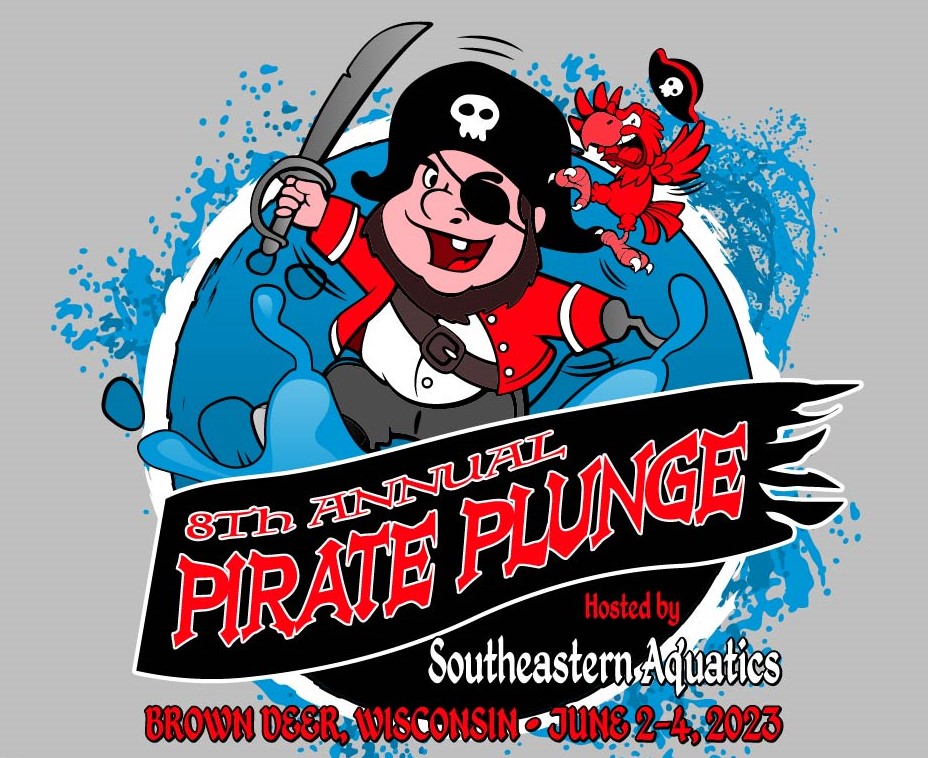 This year's Pirate Plunge will be held June 2-4, 2023 at the Walter Schroeder Aquatic Center in Brown Deer.
Team's needing a block of rooms are encouraged to reach out to Andrew Shirk (414.251.3576 or via email at anderw.shirk@fourpointsmilwaukee.com) at the Four Points Sheraton.
Concession Menu
Warm-up Assignments, will be posted Wednesday
Team Entry Fees, will be posted Friday
Heat Sheets: (will be posted Friday)
Friday (scratch window closes at 4:30 PM, June 2nd)
Saturday 12&U - Saturday Open
Sunday 12&U - Sunday Open
Live Results available via the Meet Mobile App.
Hy-Tek Meet Back-up
Hy-Tek Team Results
2023 Results